*Note: This is NOT sponsored content, and all opinions are my own. Learn with Homer did not pay me to write this review. This post may include some affiliate links, meaning I could get a little commission if you buy from them, at no additional cost to you. This helps keep the information on this blog free and available to everyone.
Benefits of Learn with Homer
Helping children develop Phonemic Awareness. That is, their ability to hear the sounds in words – key to become a successful reader.
Uses synthetic phonics principles. As mentioned before, when we learn to read with synthetic phonics we familiarize with letter names and sounds and then blend those sounds to read words. We also use our knowledge of letter and sounds to spell simple words.
Focus on increasing vocabulary.
Focus on storytelling and helping children fall in love with reading.
The app allows for a great deal of customization. During the registration process, you will be asked a series of questions about your child's age, knowledge of numbers and letters, but also about your child's taste and preferences (is he/she into unicorns, princesses, cars, etc.) in order to make the experience more personal and in line with your child's personality.
Fun and engaging way to learn for children. My kids really enjoyed using the app! It has lots of great educational activities and games that do not feel like homework at all. The design is really nice, and the characters in the app are really cute. Besides, depending on the child's age, the activities will be also be different, and appropriate to his/her maturity and literacy level.
You can create up to 4 different profiles under the same account.
It also includes activities and games to encourage numeracy, social skills, arts and self-expression skills.

It offers a very generous 30-day free trial.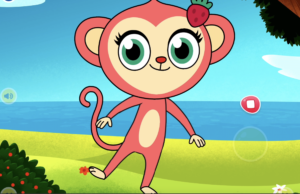 Get Started with Homer for FREE here!
Is Homer App Worth it or not?